ORANGE TUESDAY IS THE NEW

BLACK FRIDAY

!
30 (15 left to grab) Smart Travelers are Going to Save BIG $$$ for 2019 Lost Camper Vacations – When You Act Fast!
The Orange Tuesday Sale for 2019 Travel is on! 
**Book your 2019 travel now and save an additional 10% off our already awesome budget campervan rental rates when you pay your rental in full at the time of booking**
This Lost Camper Sale is not for just one lousy day!
Book between Tues. Nov. 13th and Tues. Dec. 11th for your 2019 trip and save big…
Grab this deal fast before 30 15 smart campers snatch this deal up before you do! Once we sell out, the sale will be done! So act fast!
Use Promo Code: ORANGE2 when booking online
Hello Lost Campers!!
As a natural alternative to shopping this holiday season, and as an incentive to get you out on your next amazing campervan vacation, we at Team Lost Campers want to give you these awesome holiday savings.
Why deal with crowded stores on Black Friday for random stuff when you can create memories to last a lifetime?  Our Orange Tuesday Sale will give you an ADDITIONAL 10% off our already awesome budget campervan rental rates when you pay your rental balance upfront in full!  The even better news is that this sale is going on for more than just one day of madness… Orange is the new black!

**Some Restrictions and Blackout Dates Apply:
Pay your rental upfront in full. Use of the promo code is your consent to charge rental balance in full at time of booking
This special is not valid for peak season travel between July 1st and Sept. 10th, 2018
Travel must commence in 2019 for the promo code to work
5-day minimum booking required
Not valid for Burning Man rentals
Sale ends by midnight on December 11th 2018 OR when 30 new renters use the promo code

ORANGE2

ALL booking monies collected are non-refundable

Lost Campers has a 14 day cancellation policy: Any cancellations given 14 days or more prior to the pick up date;  the booking balance is held as a credit on file for up to 2 years from cancellation date minus a $45 cancellation fee, cancellations with 13 days of pick up will forfeit the amount collected completely.

Promo code is not valid for 2019 bookings already confirmed with a standard booking deposit
Lost Campers Terms and Conditions apply
Cannot be combined with any other discounts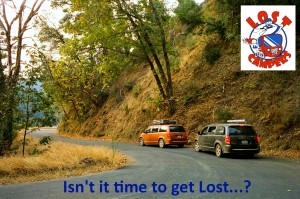 LEAVING SEATTLE 
SPECIAL
Pick up in Seattle & return to any other Lost Camper location between Dec. 1st & Feb 1st WITH NO ONE WAY FEE! 
Only 6 Vans available for this deal! Once we run out this offer expires!
Check out the rules:
No retro discounts offered on one-way reservations already confirmed
Must pick up in Seattle and return to San Francisco, Los Angeles or Salt Lake City
Return location must be decided at the time of booking
Travel must commence between Dec. 1 st, 2018 & Feb. 1st, 2019
Lost Campers Terms & Conditions apply
5-day minimum booking required for all one-way travel
---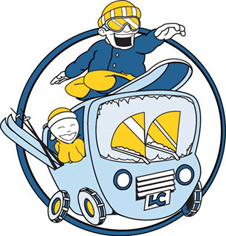 Fall, Winter and Spring are Awesome Times to Travel in the Western US – Plus you Save a Bundle with Our Off-Season Campervan Rental Specials!

The weather is incredibly pleasant and the popular parks, scenic travel routes and campgrounds aren't as crowded as the busy summer months. * Plus our Fall and Winter campervan rental rates are are a Super Deal, especially from our Salt Lake City and new Seattle campervan rental depots.

Here's our top 5 favorite campgrounds that our over 7,500 "Happy Campers" have rated since we began in 2007.
Campervans also prove to be a popular choice for travel through winter. The US west coast provides very temperate conditions, perfect for camping underneath the stars and exploring this diverse, beautiful area. Zion and Utah winter camping in a Lost Camper also rocks for Fall and winter because there's so few tourist and winters can be milder.
Our cheap daily campervan rental rates also make a Lost Campervan the perfect option for loading up your ski and snowboard gear and heading to the mountains for some fun, outdoor adventure.
Don't think. Just book it!
Call us today and find out why family-owned Lost Campers has more 5-Star Yelp and Google+ reviews than ANY other camper van rental company in the Western US.
Get a Free No Obligation Quote & Chance to Win a Campervan Rental Now
---
5-Star Facebook Happy Campervan Renter Comment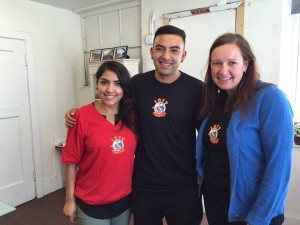 Melanie Desrochers — 5 star
Great concept vans, cheap on gas, and super comfortable. The set-up with sink, stove, cooking stuff and the works is perfect! At the SLC office, Launi was very accommodating and we took advantage of the co-op shelf for the camping stuff and dry food! "Peggy" was a big part of a great 10 days road trip around Yellowstone! We would do it again in a flash!
Lost Campers – Great Prices Guaranteed!
Great Campervans! Awesome Service!
 San Francisco • Los Angeles • Salt Lake City • (NEW) Seattle