Budget Campervan Rentals
 Great Service & Best Prices Guaranteed!
Have you always wanted to rent a campervan in the USA?  Are you eager to get on the road and discover the great mysteries of the American West? Flying from location to location is expensive and limits your ability to see the sights.
New Off Season Rates – Best Campervan Rental Prices Guaranteed

Starting at $29.99 a day  •    Best insurance prices

No under 25 fees   •   No hidden fees 
At Lost Campers, we offer travelers a unique and affordable way to see the country. Our cheap Campervan rentals are the only way to travel the USA and Canada. Pick up your camper rental in California or Utah and get exploring! Our budget campervans provide you with everything you possibly need for your road trip and camping adventure. At Lost Campers, we believe hiring a campervan for your next vacation is the easiest and most convenient way to explore the USA.
Cheap Campervan Rentals 



Forget cumbersome R.V.s and huge fuel bills. Our cheap Campervan rentals are similar in price to car rental. We'll help you find your adventure with great personal service, straight forward rental terms and well equipped vans. And did we mention our Campervans for hire are discreet and private? With absolutely no signs or advertising, no one will ever know you are taking the road trip of a lifetime in a Lost Camper Van!
Do You Like Huge Sales & Saving $$$ – Watch 30 This Second Video & Save BIG!
More Info on the Rock 19 Sale Here & Save Up to $100.00's – Only 10 9 Deals Left
Isn't it time for you to "Get Lost"?"  Check your campervan availability here now.  (We often book up 2 -4 months in advance, especially May – October, so grab your awesome Lost Campers camper van road trip vacation today.)
We are proud our "Happy Campers" customers have given Lost Campers more 5-Star reviews in Yelp, Google & Facebook than any other camper van rental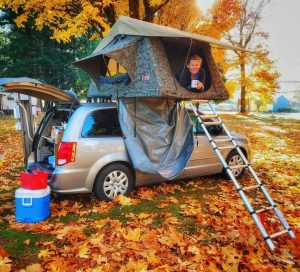 company in the Western US.  If you are looking for "stealth" and cheap campervan rentals to explore the Western US and beyond, without gaudy paint jobs on the side of the van that scream "tourist", Lost Campers is your best choice.  Get a no-obligation quote here or call us direct Toll Free: +1 (888) LOST-VAN ( 567-8826) or International: +1 (415) 386-2693 for availability and great customer service on the West's best cheap campervan rentals.