Budget Campervan Rental
Best Prices Guarantee
Lost Campers Will Beat Any Daily Rate Total Guaranteed*
This is a limited time offer until we book some last minute openings in July, so call 1 (415) 386-2693 or Toll Free: +1 (888) 567-8826  or Email: reservations@lostcampersusa.com
---
Summer & Autumn One Way Specials
Save $200  San Francisco to Salt Lake City in July (limited dates see below for details)
Save $300 Salt Lake City to LA or San Francisco This Fall

From Salt Lake City to California!
Save $300 when you book travel starting from Salt Lake City between October 1st – Oct. 31st, 2017 with a return to San Francisco or Los Angeles and your relocation fee will be completely free!  AND… our autumn daily rates will save you even more $$$!!
Only

6

 5  4 3 vans will be available with this discount- so act quickly-no Hotel Sierra Vans are left, only Wanderer and Sierras and they are booking up fast!!
*This special ends on Wednesday July 30th, 2017 at midnight!
No Promo code required- just book your qualifying dates online or *call our reservations team at 415-386-2693 
Some rules and restrictions apply:
Not valid for one way travel

from any other Lost Campers locations- relocation

fees will apply for pick ups in San Francisco and Los Angeles with return to any sister location

Applicable for Wanderer Class and Sierra Class Vans ONLY

5 DAY Booking Minimum is required for all one way travel from SLC

This special does not retroactively apply to bookings already confirmed

Travel from Salt Lake City must embark between September 11th and October 31st, 2017

Valid for rentals picking up in Salt Lake City ONLY

All Lost Campers Terms and Conditions apply
---
Help Us Get 2 Campervans from California to Salt Lake City
Save $200 Plus 10% Off Your Daily Rate
We have 2 vans that we need to get to Salt Lake City this summer and we  will waive the relocation fee (savings of $200!) and give you 10% off the daily rate to get them there! If you want to save big on peak season rates and take an amazing trip- Read on…….
***However, the dates and locations are specific and do not offer much flexibility- this offer is only for serious takers who can make these dates work***
Hotel Sierra Van:
Pick up San Francisco July 28th
Return to Salt Lake City no later than August 2nd
***Rules and Restrictions***
Return dates are not flexible or negotiable, no rental extensions will be granted

5 day minimum booking is required, no exceptions

Pick up locations are not negotiable

Van class is not negotiable

Rentals must be returned to our Salt Lake City Depot

All Lost Campers terms and conditions apply

30% non refundable booking deposit is required to confirm a reservation

All quotes and bookings are provided directly by our reservations team so that applicable discount can be applied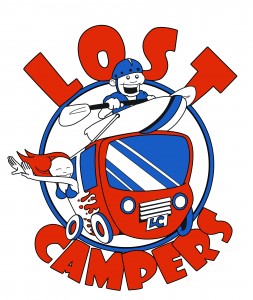 Budget Campervan Rental Specials in Fall
Save Up to 29% Off Summer Campervan Rental Rates*

Don't forget to check out our low season campervan rental rates starting 1st October 2017 through end of  February 2018. Our Spring time rates are also cheaper than summer too.
Your mind will be blown at how cheap our campervan rental rates are!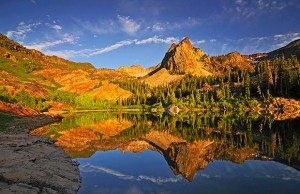 Photo Courtesy of Utah.com
Fall, Winter and Spring are awesome times to travel in the Western US.
The weather is incredibly pleasant and the popular parks, scenic travel routes and campgrounds aren't as crowded as the busy summer months. * Plus our Fall and Winter campervan rental rates are are a Super Deal, especially from our Salt Lake City rental depot.

Here's our top 5 favorite campgrounds that our over 7,000 "Happy Campers" have rated since we began in 2007.
Campervans also prove to be a popular choice for travel through winter. The US west coast provides very temperate conditions, perfect for camping underneath the stars and exploring this diverse, beautiful area. Zion and Utah winter camping in a Lost Camper also rocks for Fall and winter because there's so few tourist and winters can be milder.
Our cheap daily campervan rental rates also make a Lost Campervan the perfect option for loading up your ski and snowboard gear and heading to the mountains for some fun, outdoor adventure.
Don't think. Just book it!
Call us today and find out why family-owned Lost Campers has more 5-Star Yelp and Google+ reviews than ANY other camper van rental company in the Western US.
5-Star Facebook Happy Campervan Renter Comment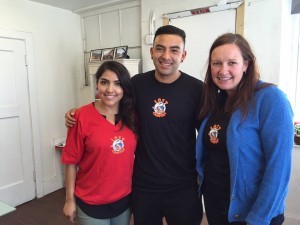 Melanie Desrochers — 5 star
Great concept vans, cheap on gas, and super comfortable. The set-up with sink, stove, cooking stuff and the works is perfect! At the SLC office, Launi was very accommodating and we took advantage of the co-op shelf for the camping stuff and dry food! "Peggy" was a big part of a great 10 days road trip around Yellowstone! We would do it again in a flash!
Lost Campers – Great Prices Guaranteed!
Great Campervans! Awesome Service!