$49 Relocation Special 

Save $150-$200 on relocation fees for one way travel between any of our Lost Campers locations!
 

For travel dates starting between Oct. 16th, 2018 and Feb. 2nd, 2019
 Coupled with our shoulder and low season rates, this deal is a steal! BOOK NOW! **
Supplies are limited! This offer is only available until midnight October 30th, or until  25 24 12 savvy travelers book us out!
 **See rules below. **
Some rules apply:
5-day minimum booking required, no exceptions
No promo code is required for this special, just book the dates online or give us a call!
Travel MUST commence between October 16th and  Feb 2nd 2019
Excludes Hotel Sierra Vans for our  seasonal Seattle and Salt Lake City locations
This special will be available only until October 30, 2018 or when supplies run out
Discount is for new reservations only 
Not available for one way travel already confirmed, relocation fee at the time of booking is applicable- no retro pricing will be provided
---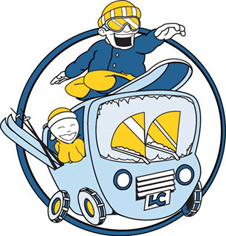 Fall, Winter and Spring are Awesome Times to Travel in the Western US – Plus you Save a Bundle with Our Off-Season Campervan Rental Specials!

The weather is incredibly pleasant and the popular parks, scenic travel routes and campgrounds aren't as crowded as the busy summer months. * Plus our Fall and Winter campervan rental rates are are a Super Deal, especially from our Salt Lake City and new Seattle campervan rental depots.

Here's our top 5 favorite campgrounds that our over 7,500 "Happy Campers" have rated since we began in 2007.
Campervans also prove to be a popular choice for travel through winter. The US west coast provides very temperate conditions, perfect for camping underneath the stars and exploring this diverse, beautiful area. Zion and Utah winter camping in a Lost Camper also rocks for Fall and winter because there's so few tourist and winters can be milder.
Our cheap daily campervan rental rates also make a Lost Campervan the perfect option for loading up your ski and snowboard gear and heading to the mountains for some fun, outdoor adventure.
Don't think. Just book it!
Call us today and find out why family-owned Lost Campers has more 5-Star Yelp and Google+ reviews than ANY other camper van rental company in the Western US.
Get a Free No Obligation Quote & Chance to Win a Campervan Rental Now
---
5-Star Facebook Happy Campervan Renter Comment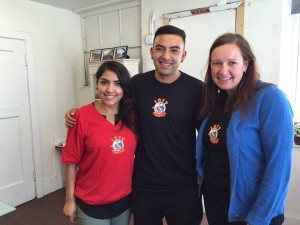 Melanie Desrochers — 5 star
Great concept vans, cheap on gas, and super comfortable. The set-up with sink, stove, cooking stuff and the works is perfect! At the SLC office, Launi was very accommodating and we took advantage of the co-op shelf for the camping stuff and dry food! "Peggy" was a big part of a great 10 days road trip around Yellowstone! We would do it again in a flash!
Lost Campers – Great Prices Guaranteed!
Great Campervans! Awesome Service!
 San Francisco • Los Angeles • Salt Lake City • (NEW) Seattle